Jun 13, 2017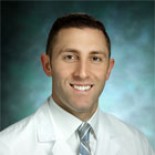 Spine surgery has traditionally been done as an open surgery. However, in recent years, there have been technological advances have allowed more back and neck conditions to be treated with minimally invasive surgical techniques.

The orthopaedic surgeons at MedStar Orthopaedic Institute have extensive training in the most advanced and innovative surgical procedures to treat back pain, including minimally invasive back surgery and motion sparing surgery.

In this segment, Dr. Oliver Tannous discusses the latest advances in spine surgery at Medstar Washington Hospital Center.