Jul 25, 2017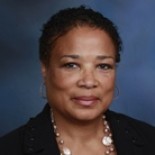 About half of all cancer patients receive some type of radiation therapy during the course of their treatment. Radiation therapy is a type of cancer treatment that uses beams of intense energy to kill cancer cells.

In this segment, Dr. Pamela Randolph-Jackson, Chair of the Department of Radiation at MedStar Washington Hospital Center, discusses advances in radiation oncology treatments
and the types of cancer treated with the Edge system.